Lifetime Guarantee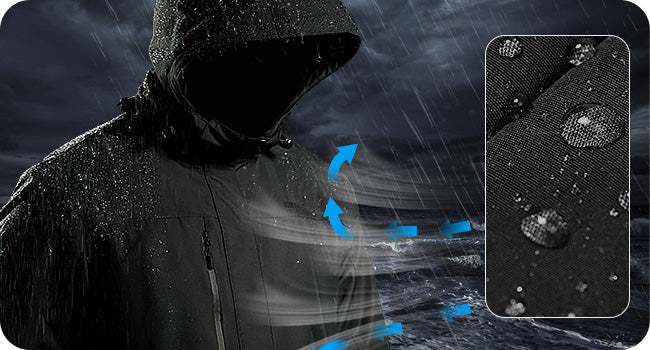 Waterproof & Windproof Mens Ski Jacket
This men's ski jacket is designed with a durable Water-Repellent (DWR) coating that sheds rain and dries quickly, The interior provides a snap-back, stretchy powder skirt & adjustable drawstring hem, preventing wind and snow from entering your jacket.
Warm Winter Jacket for Men
Inner fuzzy fleece lining and cotton padding design makes it easyto cope with the cold weather when you're outdoors during the winter.
<strong>Mens Winter Jacket</strong>
 <strong>Ski Jacket Men</strong>
 <strong>Camping Jacket Men</strong>
<strong>Hiking Jacket Men</strong>
 <strong>Workout Coat Men</strong>
Excellent
I had never heard of this brand. Purchased 1 at an auction. This is by far the best motorcycling riding jacket I have ever had in over 20 years. Just purchased a new one only because I needed a smaller size. The other one is still in excellent condition. Have over 10,000 miles of wearing in the elements. Awesome jacket.
Great jacket for snow
Very comfortable and warm in snow time.
Light weight but also very warm.
Bought this jacket for my husband and he loves it. We moved back north from a southern state and he needed something warmer. He says it keeps him warm but doesn't weigh him down.
Warm enough & fits
I'm just writing this review because sizes can be so dodgy , especially nowadays. I am 6'4" with a narrow build and long arms, and the 2xx size was a perfect fit that allowed for layers under.Really decent for everyday stuff, definitely keeps wind out, and waterproof too, so far. Great quick replacement for my heavyweight jacket when it's zipper broke in-10F/ -20F 'arctic vortex' weather. Arrived in one day when I really needed it!
Warm and lightweight
This is a perfect light winter coat. Has pockets everywhere, most of them zip closed and seal very well. It keeps me very warm when I'm out doing snow removal. Can't even notice the cold when I wear it under my coveralls. I'm just so impressed with it honestly, it's lightweight but breaks the wind very well, I wear it every day it's under 50 degrees Fahrenheit out. If you want a great, light, but warm and waterproof winter coat, this is it. Only thing I should've done was order a medium size, small is a little tight on me and I usually wear small t shirts, sweaters, etc.